AQUA-PRIMO – Premium Australian Spring Water
"When Antoinette Versace put her name to this premium product the world took notice of the global competitor and breathed a sigh of satisfaction at the wellbeing properties of the hydration infuser known as Aqua Primo".
AQUA PRIMO – FOR EXPORT ONLY
Premium Australian Spring Water . . .
AQUA PRIMO Alkaline water has powerful antioxidants which combat and lowers the acid condition caused by our modern diet to help maintain a healthy, disease fighting system.
EXPORT ONLY
AQUA PRIMO – WATER FOR LIFE!
The natural goodness of AQUA PRIMO water comes from the region's limestone, as the water travels over the limestone it absorbs a natural mixture of minerals and electrolytes that gives our spring water the optimum alkaline pH level (7.9 pH).
Available . . . in 600ml PET Bottles or 21,000 litre bladders.
AQUA PRIMO PREMIUM NATURAL SPRING WATER
SKU: APPSW-1
AQUA PRIMO PREMIUM HIGH ALKALINE SPRING WATER
SKU: APPHASW-1
Sample of label for 600ml PET bottle.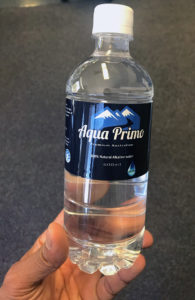 Pure Australian Spring Water (non carbonated)
Available in 600 ml PET, 1 litre PET (long bottle) recyclable bottles and 21,000 litre bladders for bulk requirements. BPA FREE.
Natural electrolytes and blends of minerals
Free of additives
Restores the pH balance in the body
Provides superior hydration and nutrition at the cellular level
AQUA PRIMO natural spring water has been filtered for thousands of years through the limestone caves that connect to the underground aquifer system that feed the Famous Blue Lake at Mount Gambier in the South East of South Australia.
The Blue Lake was formed over 5000 years ago in the vent of a volcano, on the side of which the city of Mount Gambier has been built. The city relies on the lake as its principle source of water. The quality of the water is exceptionally clear and has been filtered over many years through the underground limestone, resulting in a high alkaline water.
AQUA PRIMO is unique as it is reliant on the two water aquifer systems existing below the south east region. The upper system is known as the unconfined aquifer (or the underground system) where water is stored in the Gambier Limestone at atmospheric pressure.
Sample NEW EXPORT label


GREATNESS SPRINGS FROM HERE!!
The limestone is a sedimentary rock that was deposited on the sea floor around 30 million years ago. It has an unusually high porosity because the individual grains themselves are porous. As a result, the limestone can store enormous volumes of water and under the city of Mount Gambier area alone estimated that 15 cubic kilometres or water is stored.
The deeper confined aquifer is known as the Dillwyn Formation, made up of quartz sands and black clays, deposited near an ancient coastline about 50 million years ago formed by rivers flowing from the highlands. Water in this aquifer is very old and reliably pollution free, it is also used for domestic and industrial supplies in areas where water from the upper aquifer is available in lower volumes.
Pure premium Australian Spring Water.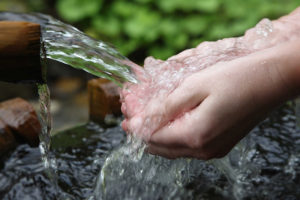 The south-east region of South Australia forms part of 'the Green Triangle', generates reliable annual rainfall which constantly recharges this unique and precious water resource and ensures that the region does have Water for Life.
pH is important
Most spring waters in Australia are acidic (pH 7 or less).
AQUA PRIMO water is Alkaline so when you drink our water it passes through the body tissues more efficiently than conventional spring water, and therefore provides superior hydration and nutrition at the cellular level.
Water Comparison Chart
The pH water comparison chart shows the acidic and alkalised range of the most popular waters sold in Australia. Clearly represented in the table below AQUA PRIMO is a natural and healthy alkaline water.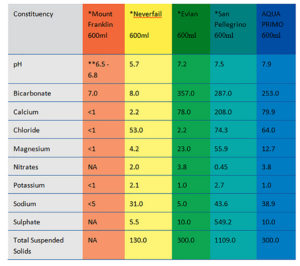 click to enlarge
Chart subject to change and updates.
AQUA PRIMO DISTRIBUTION
AQUA PRIMO is a trademark of Global Equity Angels Pty Ltd. and is bottled under licence. It is licensed for export. Samples are available for analysis labs worldwide.
No additives are used, just pure fresh Australian Spring Water.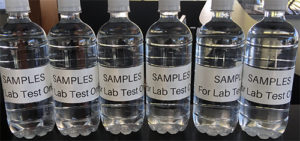 AQUA PRIMO export is available by shipping container load ( 40ft ) approx 21,800 600ml bottles per container. Loaded on pallets as required. Carton boxes or shrink wrapped as required. Shipping to most countries available or arrange your own transport.
PET bottles designed for shipping without breakage.
AQUA PRIMO  – BULK EXPORTS
GEA now offers BULK AUSTRALIAN PREMIUM SPRING WATER shipped in a special bladder inside a shipping container to any location on the planet. The water can then be decanted into suitable bottles or receptacles as required for on sale or storage.
The AQUA-PRIMO product line is available now and regulated by the Australian Government.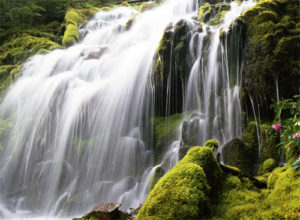 From Nature to YOU!
 National or International Retailing . . .
We ship a 21,000 (twenty one thousand)  litre bladder! in a 20ft container.
The new technology allows bacteria free storage and cartage of water in a special bladder.
The Bladder is filled while inside the shipping container
Shipping containers can be delivered almost anywhere.
Decant to your own label! or use our Label.
AQUA-PRIMO SPRING WATER is amongst the finest in Australia.
GEA offers BULK pure Australian Spring Water (branded AQUA PRIMO) by container load in special new technology bladders ready for decanting in overseas markets.
Purpose fitted out twenty foot containers with a 21,000 litre bladder fitted within
The truck arrives, the container is opened, the bladder is filled with pre filtered pure spring water
Container is then loaded onto a ship
There are sixteen sailings per day currently
Sailing time to China for example is around 12-14 days
The container is then handled by a logistics company at the arrival port and delivered to the customer
The bladder is then emptied and can be disposed of, the logistics company collects the empty container and job done
Bladders are disposable and the pure spring water can be transferred to clients holding tanks
It is environmentally friendly as there is no plastics or wrapping to be disposed of
A relationship has been established with a specialised freight forwarding company for the bladders and transportation
Volumes are dictated by Australian Government legislation
Very affordable rates per liter.
Global delivery
H2O ON THE GO
Premium Pure Australian Spring Water Delivered anywhere using 20ft shipping container.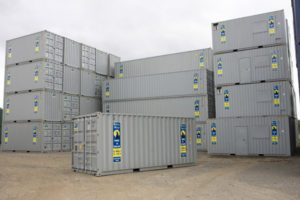 21,000 liter Bladder inside 20ft container . . .
Discarded after use.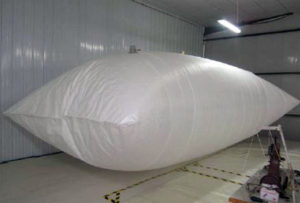 The Ultra series boasts a compact and convenient design making it one of the most popular and dependable bottling systems available. Equally important, the Ultra series includes standard features sold as options on many competitive systems.

Bottle your own water on site!!
One operator capability (150 – 350 bph)
Automatic washing, filling and capping
One Bottle Load & Unload Per Cycle
Comprehensive wash and sterilization, longest in industry
NSF Certified, including sterilization system meeting FSMA requirements.
Non-Contact 2 stage fill system provide accurate fill levels
Automatic hopper, sorter, and delivery system included
Heavy gauge stainless steel construction
Can be set up for any voltage
Multiple Wash Solution Heating Options (Electric, Natural Gas, Propane)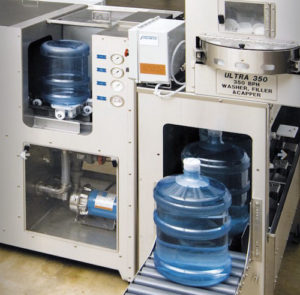 DOWNLOAD SPECIFICATION- PDF
You can then decant into bottle sizes of choice and brand it for local markets . . .
H2O TO GO
By delivering beautiful natural Australian spring water in bulk it can be decanted ready for sales at roadside, event management, disaster recovery, mines and other requirements.
Our local AQUA PRIMO water hub in regional areas offer local deliveries in bulk or in plastic bottles.
21000 to 24000 liter bladder for 20ft shipping container
Can ship anywhere in the world . . .

Global deliveries and sales
Minimum Volumes
Minimum volumes per month. We can supply samples for testing.
Decanting receptacles and systems and holding tanks are not included.
Rates are in USD per liter for international markets.
Other Uses include:
Military in-field requirements
Mines (disaster recovery)
Industrial locations and requirements
Maintenance outage requirements
Emergency water supply for disaster recovery requirements
Agriculture supplies
Farming supplies
Water Storage for event management
LONG LIFE WATER SATCHELS AVAILABLE