Please complete the form below and press the submit button at the end of the form.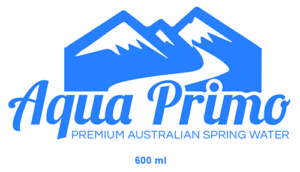 If you have already COMPLETED THE ORDER FORM  you can pay by PAYPAL using your Master Card or Visa Card.
If you would like to leave a comment please feel free to do so.
Click on the BUY NOW button below:
PLEASE NOTE:
Minimum quantity order: 10 shipping containers
Bottles per 40′ shipping container: 17,000
Prices are FOB only (client arranges shipping)
Packaging: 24 units shrink wrapped (600ml PET bottle) (cartons available)
Contract: minimum 12 months (3 years preferred)
10 to 30 Shipping Containers $8,330.00 USD per container
31 to 99 Shipping Containers $7,990.00 USD per container
>100 containers per month POA
Letter of intent:
We, the company, commercial entity or person completing this form, hereby confirm with full legal and corporate responsibility and under penalty of perjury that we are ready, willing and able to purchase the commodity as described below and are ready to enter in to the Quote, Sales and Purchase Agreement with Global Equity Angels Pty Ltd and its export partners. In order to complete a supply request based on a Letter of Credit, GEA requires the company, banking and consignee information. Alternative payment methods are available.
PLEASE NOTE THE FORM MAY TAKE A FEW MINUTES TO LOAD DEPENDING ON INTERNET SPEEDS
Global Equity Angels Pty Ltd
480 Collins Street
Melbourne 3000
Victoria, Australia
Email: contact-us@globalequityangels.com
REFUNDS AND RETURNS POLICY
We are not required to provide refund or replacement if you change your mind.
But you can choose a refund or exchange if an item has a major problem. This is when an item:
HAS A PROBLEM THAT WOULD HAVE STOPPED SOMEONE FROM BUYING THE ITEM IF THEY HAD KNOWN ABOUT IT
IS UNSAFE
IS SIGNIFICANTLY DIFFERENT FROM THE SAMPLE OR DESCRIPTION
DOESN'T DO WHAT WE SAID IT WOULD , OR WHAT YOU ASKED FOR AND CAN'T BE EASILY FIXED.
Alternatively, you can choose to keep the item and we will compensate you for any drop in its value. If the problem is not major we will repair the item within a reasonable time. If it is not repaired in a reasonable time you can choose a refund or replacement.
Please keep your proof of purchase – eg. your receipt
Important: Terms and Conditions of Use of this Website
By using this website you agree to be bound by these conditions.If you do not agree with them, you are not authorised to use the website.
This website and its contents are subject to copyright which is owned by Global Equity Angels Pty Ltd. or a third party. GEA does not grant you any intellectual property rights in this website, its applications, interface or contents. You must not use any trademark displayed on this website.
We do not warrant the accuracy or completeness of any information you derive from this website and we exclude liability for loss or damage arising from any errors or omissions in this website or your use of this website (including any interference with or damage to your computer system). If any liability is not able to be excluded by law, we limit our liability to the resupply of the relevant information or services.
You release GEA, its servants and agents to the fullest extent permitted by law from any and all claims arising out of or related to the use of material or information made available through this website.
Prices listed on this website and terms and conditions of any kind relating to products displayed on this site may not be current or complete and therefore under no circumstances constitute an offer or undertaking by GEA. We make no representation that the products listed in this site are currently available at any or all of our locations. For full details of product information, product price, and conditions contact us at contact_us@globalequityangels.com  telephone: (07) 5577 4785
This website may contain links to external Internet websites. GEA does not sponsor, guarantee or approve of any material or representations in those websites. Nor do we warrant that material on linked sites is free of any computer virus, defects or infringements.
Links to this site are permitted, provided the full html page is loaded. Links to individual graphics or to areas that are considered "security areas" that bypass any security protection or password protect that GEA establishes are expressly prohibited. If you wish to use a graphic to link to this site please contact us.
You must only use this website, and you must only display, copy, distribute download and print portions of this website for your own personal use. You must not attempt to change, reproduce, add to, remove, hack or interfere with this website or its material.
We cannot guarantee any file, data or program available for download from this website (or any linked website) is free of viruses and you assume the risk of any damage to your computer as a result of using this website. This website may be inaccessible from time to time due to events outside GEAs' control or maintenance requirements.
If we collect your personal information, we do so subject to the terms of our Privacy Policy, details of which are at: click here
GEA offers you access to this website and the functionality attached to this website but reserves the right to charge a fee for this service in the future (no fee is currently applicable).
We may use cookies to gather data in relation to this website and you consent to us doing so (although you may be able to disable cookies on your web browser).
These conditions are governed by laws of the State of Queensland, Australia. You submit to the non-exclusive jurisdiction of the courts of that State.
Global Equity Angels Pty Ltd. – Privacy Statement 
Global Equity Angels Pty Ltd (GEA)  is committed to protecting your privacy and personal information when you deal with us.
Our privacy details how we comply with our obligations under the Australian Privacy Act and the New Zealand Privacy Act. It covers all our dealings with customers and the public, apart from as a credit provider. GEA also has a Credit Reporting Privacy Policy that relates to our commitments to protect privacy and data of our credit customers.
The GEA Privacy Policy can be viewed by clicking on the links at the bottom of this statement.
We will only collect personal information from you with your prior knowledge and consent. You can access our website and browse the site without disclosing personal information. We will only use personal information provided by you for the purposes for which it was collected and we will not disclose your personal information to a third party, except when it is required to facilitate a service you have requested.
We ensure that your personal information will not be disclosed unless law requires it or to prevent or investigate suspected unlawful activity. We have implemented security technology and policies, rules and measures to reasonably protect the personal information under our control against: unauthorised access, improper use, alteration, unlawful or accidental destruction and accidental loss.
We will remove personal information from our systems where it is no longer required except where archiving is required).
If you wish to view the personal information you have provided or, comment on or obtain further information about our privacy policy, please contact our privacy officer:
Barry Hollingsworth
50 Cavil Avanue
Surfers Paradise
Queensland 4217